Getting your property ready for seasonal changes differs from area to area; however, some maintenance items are universal no matter what your climate.
The fall is a time of transition in many ways. When it comes to your home, you want to make sure all is in order as temperatures begin to drop and winter weather starts to settle in.
What should you do to prepare?
Here are some maintenance items to keep in mind.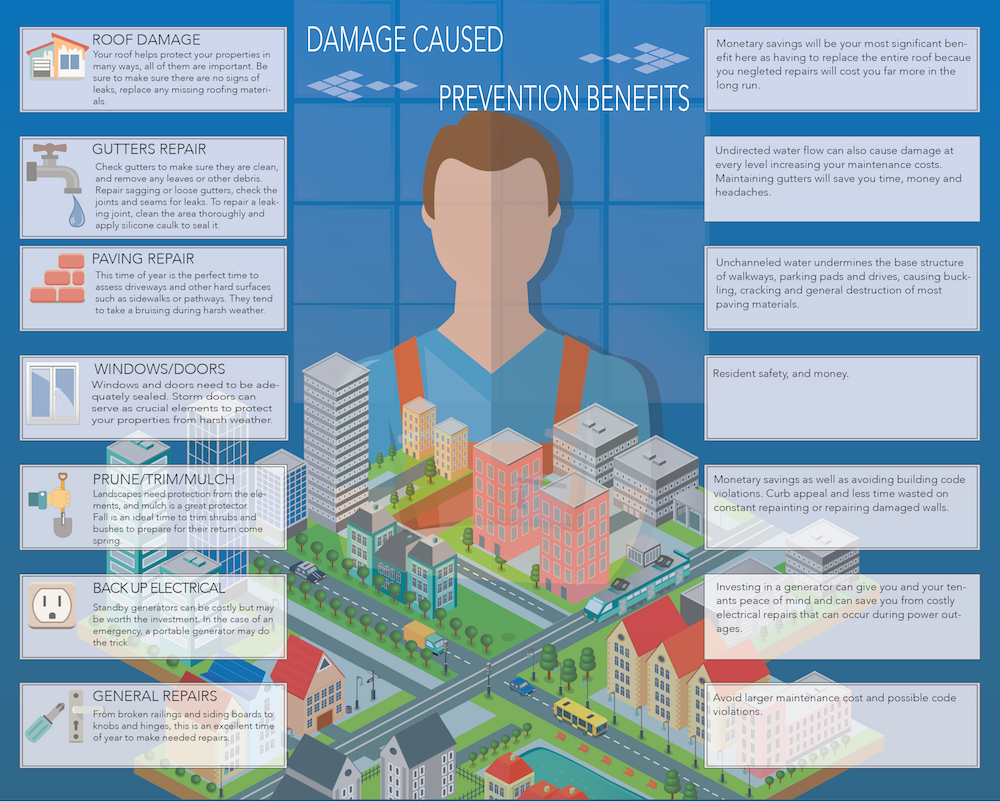 The bottom line is preventive maintenance is the best way to address all of these issues while they are relatively quick and inexpensive fixes before they become huge undertakings.
You may think things are running like clockwork but keeping on top of your property maintenance, and being proactive with preventive maintenance will pay off in the long run, saving you time, money and stress.